TRichView in Applications
---

Product Page: www.ahm.granma.inf.cu/programas/alarife/alarife.php (Spanish)
Developer: Archivo Histórico de Manzanillo: http://www.ahm.granma.inf.cu/
License: Freeware
Interface: Spanish
---
Alarife is a freeware application for creating multimedia encyclopedias.
It does not require graphic design or web programming skills to use.
Encyclopedias generated by Alarife are multiplatform (can be used in different OS), portable (can be run from a flash memory, a CD, DVD, or other media without installation), updatable and configurable.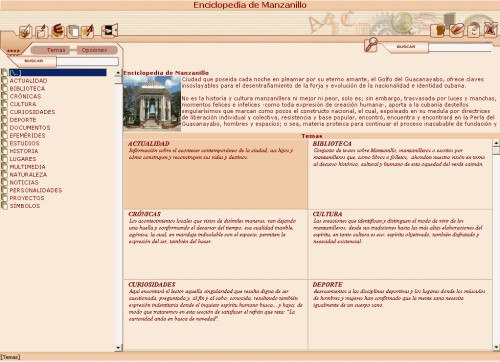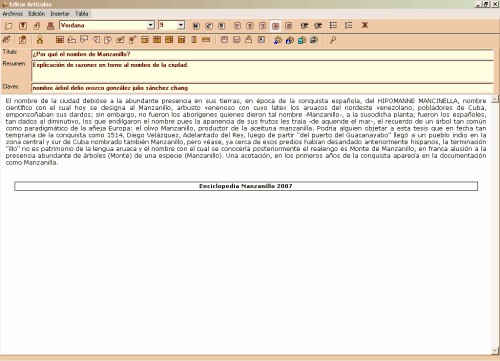 TRichViewEdit is used to edit articles
---
Disclaimer: This application is listed here because it uses our programming library. We are not the developers of the applications listed in this section of the web site (unless explicitly stated). Contact information for the developer of this application is at the beginning of the page. Please address all support or sales questions regarding this application to the developer.
We are trying to keep information in this section of our site up to date. But applications are evolving, and some information or graphics may be obsolete.