TRichView in Applications
---

---
e/pop provides everything you need to communicate with coworkers in real-time. You will be able to send instant messages, chat, share applications and use remote control features.
There are many advanced features with e/pop that can be configured and controlled by your network administrator. These include remote power off, remote task management and remote workstation control.
With the included e/pop control panel application, network administrators can configure and control all the features and security.
---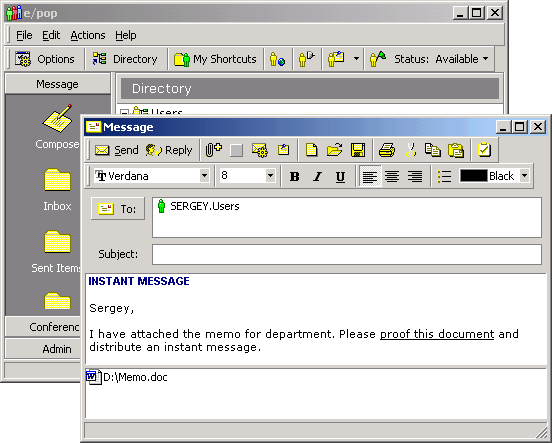 You can see RichView editor used in the instant message window.
---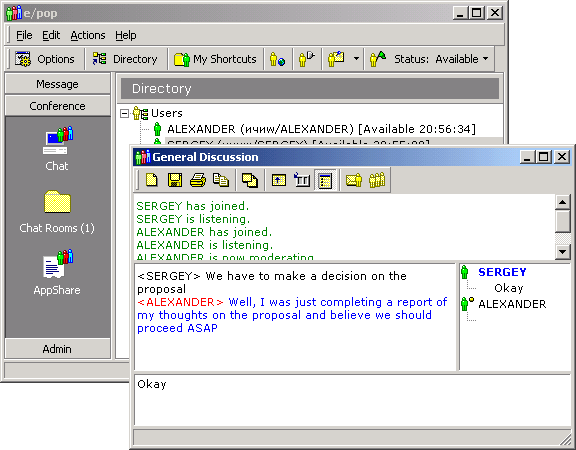 ---
Disclaimer: This application is listed here because it uses our programming library. We are not the developers of the applications listed in this section of the web site (unless explicitly stated). Contact information for the developer of this application is at the beginning of the page. Please address all support or sales questions regarding this application to the developer.
We are trying to keep information in this section of our site up to date. But applications are evolving, and some information or graphics may be obsolete.