TRichView in Applications
---

Product Page: http://www.rale.ca/LungSounds.htm
Developer: PixSoft Inc.
License: Commercial
Interface: English.
---
Computer aided instruction on respiratory sounds - designed for students and educators, doctors, nurses, allied health professionals and anyone who uses a stethoscope.
---
Features:
easy to use on-screen text book
hypertext links to relevant internet web sites
over 50 recordings of respiratory sounds in health and disease
clinical cases covering all age groups
two dozen quiz cases
---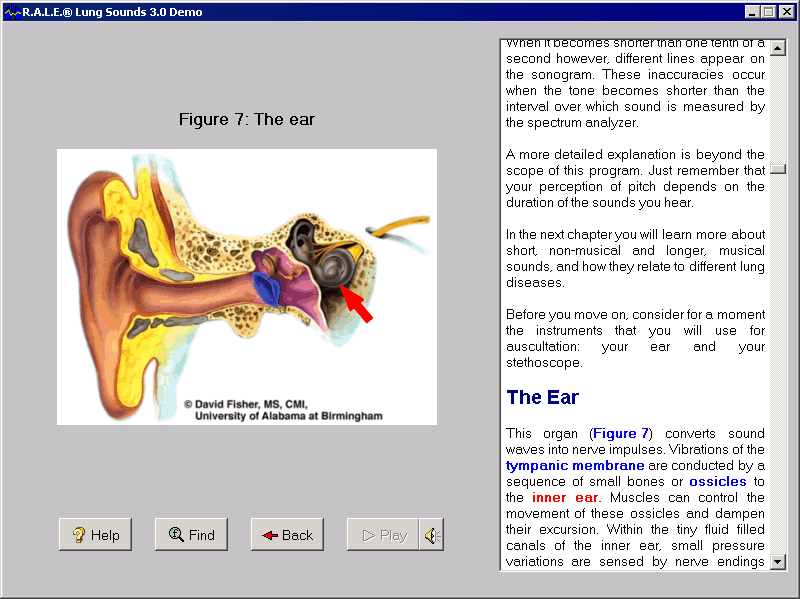 ---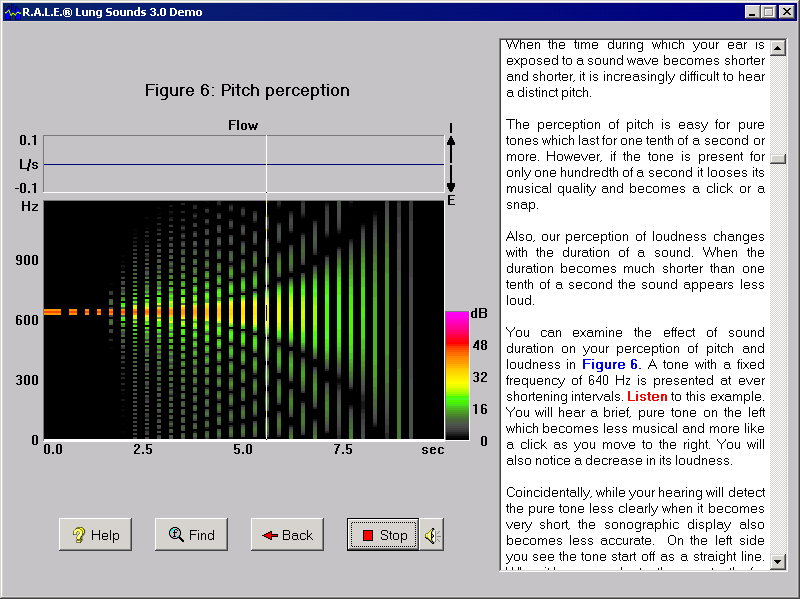 ---
You can see RichView at the right part of screenshots above.
---
Disclaimer: This application is listed here because it uses our programming library. We are not the developers of the applications listed in this section of the web site (unless explicitly stated). Contact information for the developer of this application is at the beginning of the page. Please address all support or sales questions regarding this application to the developer.
We are trying to keep information in this section of our site up to date. But applications are evolving, and some information or graphics may be obsolete.